Notice:
Please note that eAccounts, YU-card's online deposit system, will be migrating to a new credit card payment processor on September 26, 2019 at 9:00 AM. While there will be no downtime, users are advised that saved payment methods will need to be recreated for both the eAccounts mobile app and web portal. To re-create a saved payment method, please initiate your next eAccounts deposit through the YU-card website at yorku.ca/yucard. You will be given an option to save your payment method on the "Receipt for Account Deposit" step. Click the checkbox to "Save this payment method for future use". Once your payment method is saved on the web portal, it can be used on the eAccounts mobile App. If you have any questions or concerns, please contact yucard@yorku.ca.
Use the YU-card mobile app to manage your YU-card account!  The app lets you quickly view your account balances and transaction history, top up your Flex account with additional funds, and freeze your YU-card if it is misplaced.
NOTE:  In order to add funds to your Flex account using the app, you must have already made a deposit to your YU-card using the eAccounts web site and selected the option to save your credit card information.  You cannot add a credit card within the app at this time.
Search for "Blackboard Transact Mobile eAccounts" in your app store, or use the following links:

Once Blackboard Transact Mobile eAccounts is installed, search for and select York University in the list of available sites.  (Don't try to connect to New York University which is in the United States!)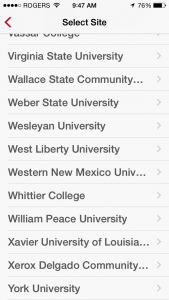 Tap on the "YU-card" option that appears under "YU-card eAccounts".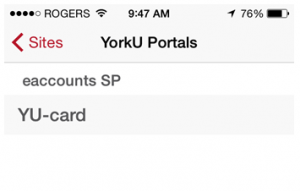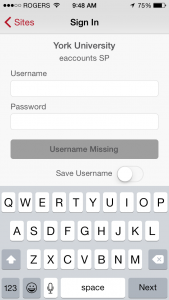 Tap the Accounts button to view your account balances and transaction history.
Tap the Deposit button to add funds to your Flex account.
Tap the Lost Card button to freeze your YU-card if you've misplaced it.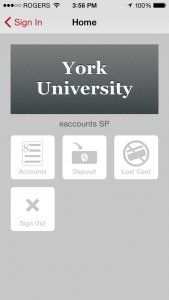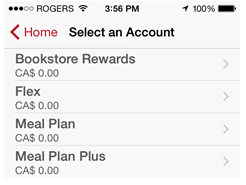 For general inquiries about the mobile app please contact the YU-card Office.